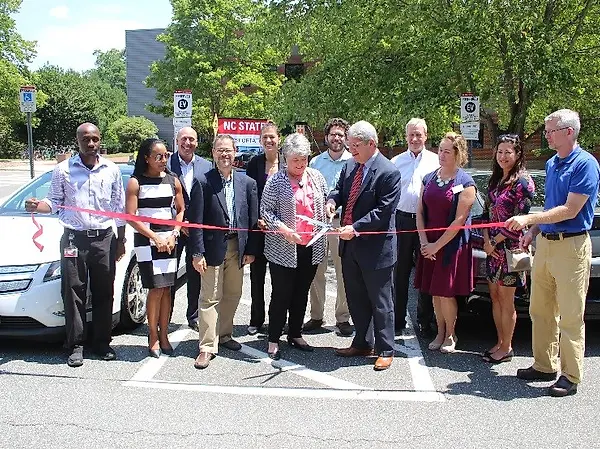 News Article
N.C. State Holds Ribbon Cutting Ceremony for New Electric Vehicle Charging Station
Thanks to Duke Energy's EV Charging Infrastructure Project, North Carolina State University recently unveiled a new ChargePoint electric vehicle charging station. N.C. State is one of more than 80 towns, cities, schools systems and more to be awarded stations from the project.
This latest station is located on Centennial Campus, and it adds to the seven stations currently serving the university. N.C. State's Transportation department hopes to reach 200 unique users with their stations in the near future. Its larger goal is to support seamless and sustainable transportation systems to improve the university's quality of life.
The addition of the Centennial Campus charging station shows both Duke Energy's and N.C. State's commitments to electric transportation both in North Carolina and beyond.