Charging Levels
Charging is categorized into three levels: Level 1, Level 2 and DC fast charge.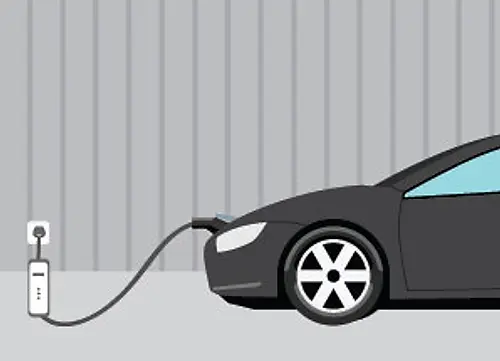 Level 1
Voltage

120V 1-Phase AC

Amps

12-16 Amps

Charging Load

1.4-1.9 kW

Charging Time

3-5 Miles per Hour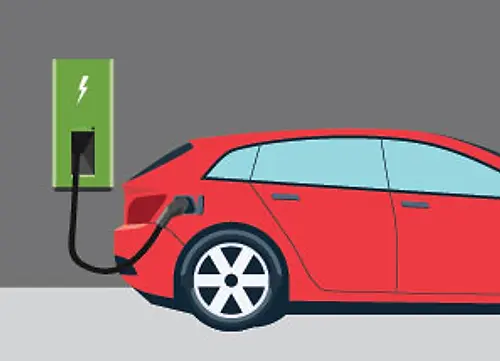 Level 2
Voltage

208V or 240V 1-Phase AC

Amps

12-80 Amps

Charging Load

2.5-19.2 kW

Charging Time

12-60 Miles per Hour
DC Fast Charge
Voltage

208V or 480V 3-Phase AC

Amps

>100 Amps

Charging Load

50-350 kW

Charging Time

10-80% in ~30 Minutes
---
Charging FAQs
Many EV drivers opt to install a Level 2 charger at home for the convenience, but it's not required. Depending on your driving habits and needs, Level 1 charging — which uses a standard 120-volt outlet and provides 3 to 5 miles of range per hour — may be sufficient. Level 2 chargers can add approximately 25-35 miles of range per hour. The unit itself will likely cost several hundred dollars, and electrical upgrades, if you need them, can add another few hundred to over a thousand dollars. See this resource for tips on installing a Level 2 charger.
Networking refers to a charger's ability to connect with a larger charging network. Networked chargers offer more features than non-networked chargers, such as the ability to monitor usage and set pricing, but their enhanced capabilities typically mean greater expenses.
If you are a site host — a facility or property owner that hosts charging stations — you can implement charging fees as long as you have networked charging stations. Typical fee structures include charging by time spent or energy consumed in kilowatt-hours.
We often think of EV charging as a vehicle receiving energy to store in its battery pack and use up while traveling. However, newer applications are allowing EVs to send energy from their battery packs to specific appliances, a home, a building or the electric grid. This implementation is still in its early stages, and only some EVs and chargers have the capability, but it has significant potential across a variety of domains.
Funding at the national, state and electric utility levels are available to support the installation of charging stations at home and for businesses and commercial operations. You can see a compilation of incentives at this link from the Alternative Fuels Data Center.