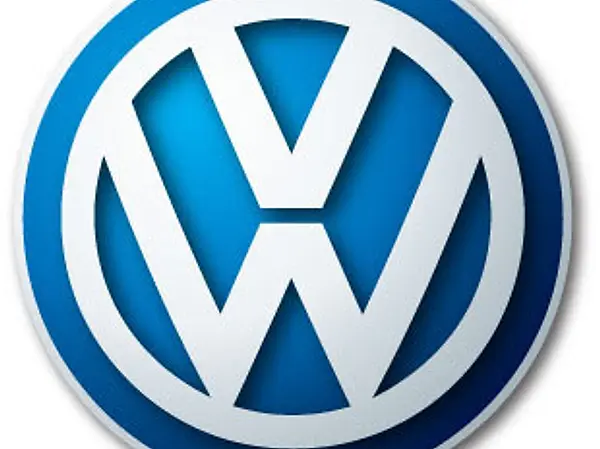 News Article
What the Volkswagen Settlement Means for Electric Vehicles and North Carolina
By now you have probably heard of the Volkswagen emissions scandal, or "Dieselgate": Volkswagen was found to have violated the Clean Air Act, which seeks to control air pollution that can harm human health, by installing on approximately 560,000 U.S. vehicles (and millions worldwide) software that could cheat federal emissions tests. The software was able to turn on emissions controls only during lab testing, making the vehicles appear to meet emissions standards when they actually released up to 40 times the amount of permitted pollution.
As a result of the scandal, Volkswagen Group of America, whose car brands include Volkswagen, Audi and Porsche, among others, reached multiple settlements with the U.S. government and agreed to spend up to $15.7 billion. A good chunk of that $15.7 billion, about $10.7 billion, is going toward vehicle buyback, lease terminations, repairs and other forms of consumer compensation. The other $5.0 billion will be used to alleviate the pollution of transportation vehicles and equipment and to invest in zero emission vehicle (ZEV) technology. (ZEVs includes battery-electric, plug-in hybrid electric and fuel cell vehicles.)
The environmental remediation will come in the form of a $3.0 billion Environmental Mitigation Trust. This trust will support transportation projects throughout the country that will lower nitrogen oxide (NOx) emissions. Allocation of the trust funds to states, tribes and certain territories was determined based on the number of affected vehicles in those areas.
The remaining $2 billion will be devoted to initiatives that will promote ZEVs in the United States over a span of 10 years. In total, $1.2 billion will be used for nationwide efforts that must be approved by the U.S. Environmental Protection Agency (EPA). This $1.2 billion will be divided into four $300 million investments every 2.5 years. The other $800 million will go toward efforts in California specifically, and these will need approval from the California Air Resources Board.
What This Means for North Carolina
North Carolinians who owned or leased affected Volkswagen vehicles will receive thousands of dollars, and the state will receive approximately $17 million in civil penalties that will go toward public schools. Additionally, under the Environmental Mitigation Trust, North Carolina is set to receive an allocation of approximately $92 million. Later this year, the governor will have to file an application designating a lead governmental entity or state agency for North Carolina to become a beneficiary. Once approved, North Carolina will have approximately three months to submit a Beneficiary Mitigation Plan that describes how the funds will be used. Beneficiaries will have 10 years to spend 80 percent of the funds and 15 years to spend them all. Beneficiaries can also work together to submit a joint request.
Eligible projects under the Environmental Mitigation Trust include repowering or purchasing cleaner or alternatively fueled (e.g., electric) versions of certain trucks, buses, freight switchers, ferries and tugboats, airport ground support equipment or forklifts. Additionally, up to 15 percent of the funds can be allocated to light-duty (passenger) ZEV supply equipment, such as the installation of Level 1, Level 2 or DC fast chargers in public locations, workplaces or multiunit dwellings. Therefore, North Carolina could see a large uptick in electric vehicle support and infrastructure.
Ultimately, North Carolina will be able to determine how the Environmental Mitigation Trust funds are used, and because the process is still ongoing, people have a chance to get involved. Attending webinars and public forums or reaching out to local officials and state and regional organizations with ideas are great ways to make your voice heard and help ensure that funds are spent wisely. A number of states have begun to take early action by providing background information on the topic and details about how the public can get involved, as well as framing possible mitigation plans. For information on the current trust fund activities of different states, click here and here.
To help manage its separate ZEV initiatives, Volkswagen launched Electrify America as a new subsidiary in December 2016. Electrify America has three main goals: to invest in electric vehicle charging infrastructure, use marketing and public events (e.g., ride and drives) to increase brand-neutral awareness and education about vehicles and charging, and launch an initiative in California focused on exploring future transportation concepts and technologies. Of the three goals, investing in charging infrastructure will be the main focus, particularly over the next few years. Volkswagen plans to install over 300 non-proprietary stations in metropolitan areas across the United States, as well as a cross-country network of at least 200 stations, each spaced on average 70 miles apart. The stations will be a mix of Level 2 and DC fast chargers.
With Electrify America, too, the public can get involved. Although Volkswagen has the final say on fund allocation (with approval from the EPA), cities, states and government agencies can submit proposals, suggestions and comments for how the funds should be spent and how they can promote ZEVs in the community. The investment plan for the first 30-month phase was submitted in February and has recently been approved by the EPA. Raleigh was one of 11 metropolitan areas selected in which to invest in community charging. This charging will focus on multifamily homes, workplaces, commercial/retail, and municipal lots and garages.
By promoting electric vehicles and developing new charging infrastructure, the Volkswagen Settlement has the potential to substantially improve electric transportation throughout the country. If you want to have your voice heard, be sure to look into opportunities to connect with local officials and organizations about how these investments can make a difference in your North Carolina community.
Resources and Further Readings
Atlas Public Policy EV Hub for Environmental Mitigation Trust
Center for Climate and Energy Solutions Information on Settlement
National Association of State Energy Officials Resources
National Association of State Energy Officials Combined Settlement Webinars
National Association of Clean Air Agencies State and Local Agency Information for Trust Fund
Volkswagen's Electrify America