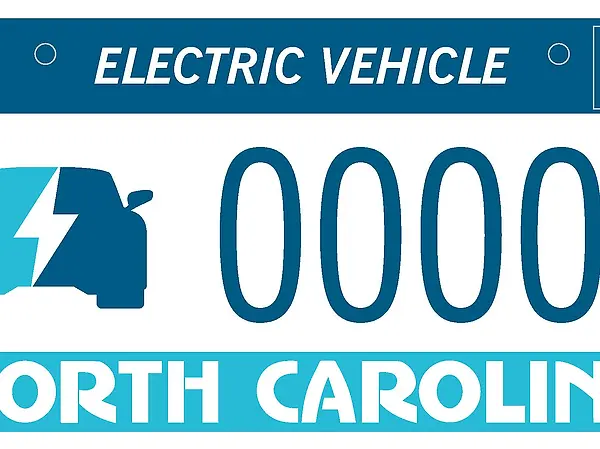 News Article
Plug-in NC Makes Progress on Specialty License Plate Campaign
For the third straight year, Plug-in NC is working to get North Carolina a specialty license plate to help spread awareness of electric vehicles (EVs). If approved, the plate would exist alongside other popular specialty designs, such as the Blue Ridge Parkway Foundation, Friends of the Smokies and Save the Honey Bee.
For a new full-background specialty plate to be established in North Carolina, the applying organization needs to show that there's enough demand by collecting 500 prepaid applications, and the plate's design must be approved by the North Carolina General Assembly. Once these criteria are met, the North Carolina Division of Motor Vehicles has 180 days to issue the plate.
Our prior two attempts failed to generate enough interest, but this year has been different. To date, we have collected more than 440 applications, and the plate, which is on a bill with specialty designs from four other organizations seeking approval, has passed the North Carolina House. It is currently waiting to be put up for a vote in the Senate, and we are working closely with our partners to keep track of its status.
We continue to gather applications, so if you are interested in supporting this effort, you can find the application and instructions on filling it out here. If we reach our 500-application goal, we will hold a drawing for a $500 gift card.
A standard version of the plate will cost $10 per year (though we are covering the initial $10 fee, so your first year will be free); a personalized version, which lets you choose the license plate's characters, adds an extra $30 annually.
We've answered some frequently asked questions here and are happy to respond to additional inquiries via email at pluginnc@advancedenergy.org.